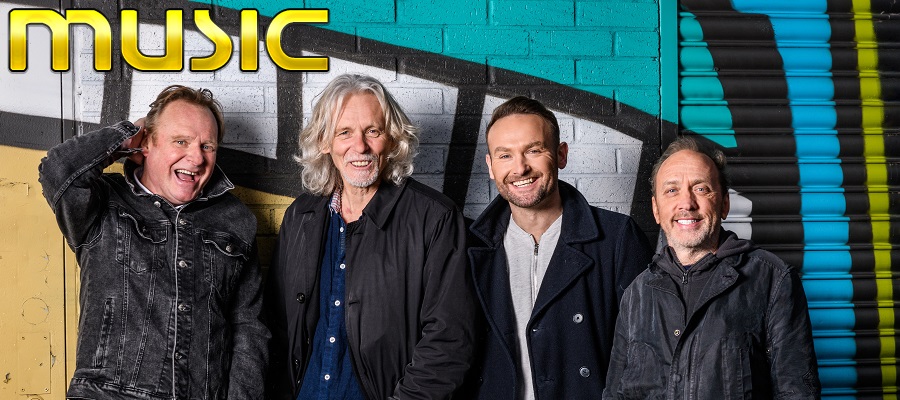 I'm 33 and I don't remember a time in my life when I wasn't aware of Wet Wet Wet. I've grown up with them, I've matured and become a man while listening to their music. I've spent time working in the music industry more or less full time and they've always been one of those bands I come back to time and time again. They're the musical equivalent of comfort food and while I was saddened when Marti Pellow parted ways with Wet Wet Wet, I must admit I've been eagerly awaiting new material from the band ever since they brought Kevin Simm on board in 2018.
However, with all that said I think everyone who is a fan of what has come before really needs to take a step back from this new album and appreciated as a fresh start in order to avoid comparisons to the band's back catalogue but the problem is, nobody gave the band this memo and for some reason they thought it'd be a great idea to release a deluxe version of The Journey complete with re-recorded versions of the classic songs I grew up with however, I'm getting ahead of myself a little, let's start at the beginning.
The album opens with lead single Back to Memphis which on first listen, I didn't really like. I didn't think it was a great first impression of what was to come but admittedly I've grown to like it and I've found myself singing it from time to time without even realising. The Conversation is another story, though. Back in the day when B-Sides where still a thing I'd maybe have understood this one but musically the track does nothing for me.
Northern Town sounds like it could have been written by Guy Chambers back in the day, it has a slight Robbie Williams flair to it and vocally I found this to be the best showcase of Kevin's vocal talent on the album thus far. Silver & Gold is a little forgettable but I found Comin' Around to get things back on track, once again highlighting Kevin's stunning voice.
Cold Black Coffee Blues isn't a great addition to the album either in my opinion. I don't mind a little jazz here and there but I don't think it fitted here at all and the next track, If I Don't Have Luv is completely forgettable.
Losing You is another great addition to proceedings as well but for the most part, the whole album is a bit of a mixed bag. Some of it is really good, some of it is OK and some of it pretty forgettable but my biggest concern with this one is that I really don't see anything aside from the aforementioned Northern Town, Comin' Around and Losing You deserving of being added to the band's live set going forward.
I think my biggest problem with the album is, much like the Del Amitri release from earlier in the year, they've played things a little too safe. The band haven't really evolved here and it just comes across as a safe way to introduce Kevin Simm to their fans without pushing the boat out too much but unfortunately I don't feel they make the best use of his talents as a result of this.
Now, with all of the above being said… My biggest issue with The Journey is the fact the deluxe edition of the album features the band's greatest hits with Kevin on vocals. Why? I don't understand it. Yes, I suppose it works as a way to give fans extra value and extra incentive to buy the album, but tracks like Love Is All Around, Julia Says and Goodnight Girl are outright inferior to the original, all you're going to do is give the naysayers ammunition they need for tearing down this new incarnation of the band.
In conclusion, I was really looking forward to this album and it just didn't deliver for me. I was all for giving Kevin Simm a chance but I just found The Journey to be almost entirely forgettable. I think the band played it too safe, they didn't want to rock the boat too much and play to the vocal strengths that Kevin brought to the band and as a result the end result suffered. I'm sure plenty of people are going to love this and I'm happy for those people but this just isn't what I was looking for.
by Edward Laing
Related Articles