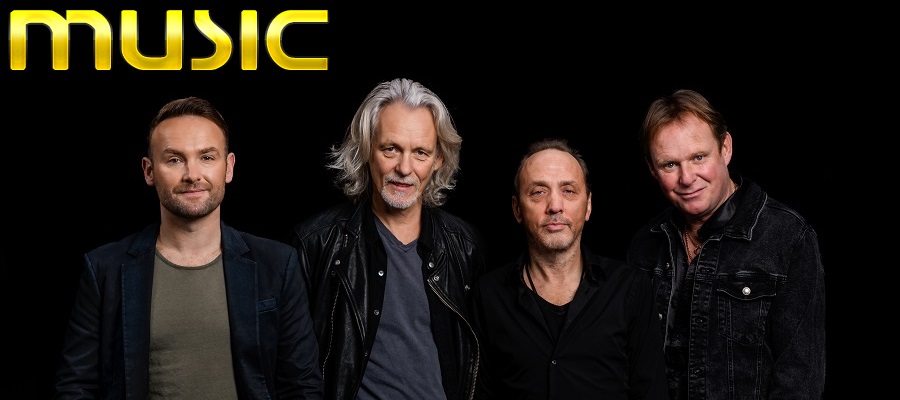 Following the delay of their next album, now due for release in October, Wet Wet Wet surprised us all with the digital release of The Journey Out of Lockdown: The Greatest Hits Live from Glasgow. Comprised of audio from their live broadcast back in April, the release sees the band's biggest and best songs being made available for those who missed the original live stream a couple of months ago.
Not only does the album capture the spirit of the original songs that have helped make the band a household name, but it also helps to highlight the new lease of life the band have found since the introduction of their current frontman Kevin Simm. For many, myself included, this is actually the first time I've heard him front the band in any meaningful way outside of the confides of a YouTube video and I don't think the band could have found a better man for the job.
The Journey Out of Lockdown not only manages to capture the spirit and energy that you can only get with a live performance, but it also helps showcase the band's classic material in a new light. Even without seeing the band perform this live back in April you can tell they all had a massive smile on their face when recording this.
Some of the highlights for me are Sweet Little Mystery, Wishing I Was Lucky and Goodnight Girl with Wishing I Was Lucky in particular being firmly brought into the 21st Century with some wonderful guitar work. For me the highlight of the entire album is Kevin Simm's vocal work because the man's range is just ridiculous at times and he doesn't restrict himself with simply doing a Marti Pellow impression so please don't discount the man as just another throwaway reality star.
He has his own voice and delivers the lines in a way that separates him from Pellow's work and while that may not be to everyone's taste, I think it really is the best decision for the band moving forward. However, knowing what he is capable of, I think there is a limit here on what he can achieve with this these songs but hopefully that's something that can be addressed with the new material due in October.
As for the songs that are available here, you've heard them all before but not like this. At the very least, I'm hoping that The Journey Out of Lockdown makes people stand up, take notice and realise what an incredible band Wet Wet Wet really are and can be when given the chance. They have more than enough talent to survive without Marti Pellow and if these live renditions of the classics are any indication of what's to come, then October really can't come quick enough.
by Edward Laing
Related Articles