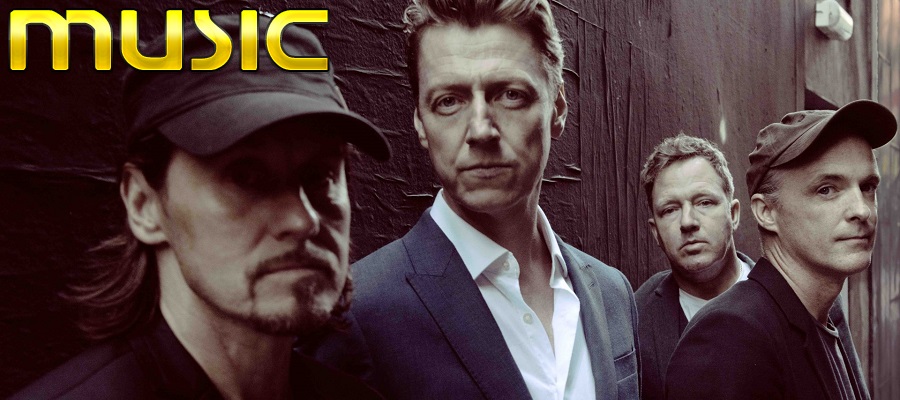 During the late 90's and early 00's, Travis felt like the biggest band in the world and while the band themselves may have fallen out of public consciousness, last year saw the release of their 9th studio album, 10 Songs meaning once again I'm headed down the Travis shaped rabbit hole.
The band's previous album, Everything At Once, was a terrific little surprise buy for me one day when I was roaming through HMV and I ended up loving it. So to say I was excited about coming across another release from your mum's favourite band would be a bit of an understatement.
Waving at the Window opens the album up strong with that familiar Travis sound we all know and love before we're launched head first into one of the album's best offering – The Only Thing.
Featuring an appearance by the iconic Susanna Hoffs, The Only Thing is a beautiful little song that is elevated to new heights with the inclusion of Susanna's velvety vocals however my biggest issue with her inclusion here is that it kind of makes me want to ditch Travis and go and check out some of her work instead rather than continue on with 10 Songs and that's coming from someone who has been a fan of Travis since 1999.
Despite the opening few bars of Valentine being a little odd, once it opens up it features a heavier sound brining some fuzz fuelled guitar tones to proceedings and serves as a nice contrast to what we've got with the first two songs whereas Butterflies comes across as a bit of a throwback track with a bassline and drumbeat somewhat reminiscent of Johnny Cash.
A Million Hearts showcases the mellower side of the band whereas A Ghost is a quicker paced acoustic track a foot stomping drumbeat that once again showcases what Travis do best and it may just take the top spot as my favourite track on the album above The Only Thing.
Much of what follows is what you'd expect from the band at this point with the likes of Kissin' in the Wind and Nina's Song bringing that early 2000's feel back to life albeit with a more modern edge however as much as I enjoy 10 Songs, I will admit that it doesn't do anything particularly new or ground-breaking along the way but at the same time, that's part of the band's charm.
While I don't see the band ever again reaching the heights of their mainstream success of The Invisible Band or maybe even the quality of something like 12 Memories, 10 Songs is a nice reminder that Travis have plenty left in the tank and proof that they can still deliver a top tier release.
by Edward Laing