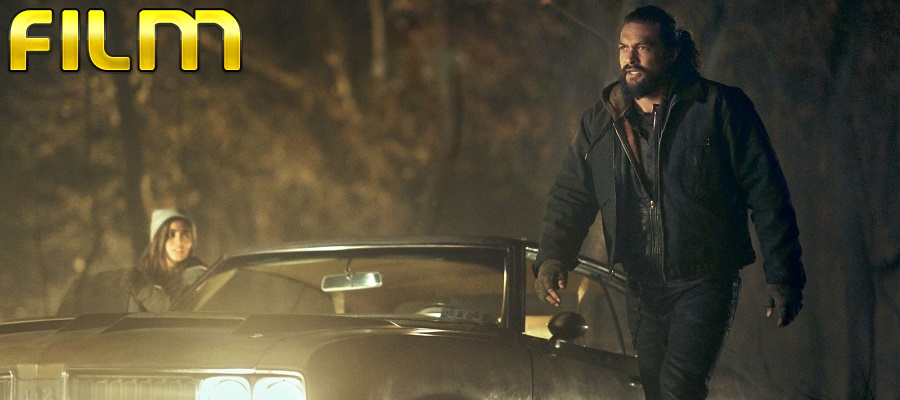 I've been a huge fan of Jason Momoa since he first came to my attention in Stargate Atlantis around fifteen years ago now and while is career has definitely been a little hit and miss over the years, I've always found the man himself to be highly likeable and incredibly entertaining.
He may be best known these days for his time on Game of Thrones and the DC Extended Universe, I've personally always enjoyed some of his smaller roles in the likes of Braven so I was glad to see him return to something a little more grounded in reality Sweet Girl.
Sweet Girl stars Jason Momoa in the role of Ray Cooper, a devoted family man who finds himself on the run with his daughter after he confronts the head of a pharmaceutical company he believes to be responsible for his wife's death after they pulled a potentially life saving drug from the market. Needless, the encounter goes terrible wrong and Ray and his daughter find themselves in the crosshairs of some pretty grumpy individuals looking to cover their tracks.
Isabela Merced co-stars as Ray's daughter, Rachel, and she herself gives a terrific performance. I'd only seen her in Transformers: The Last Knight previously and she was one of the best parts of that film (although given the fact the rest of the film was so bad it wasn't exactly hard) but she holds her own here in scenes with Jason Momoa and doesn't get overshadowed either physically or emotionally in her performance.
The plot of the film seems pretty straight forward for the most but there's a couple of twists and turns that do take things in a slightly different direction that you might not expect with one particular part of the film being so unpredictable I'm still not sure it even makes sense.
Sweet Girl isn't too action heavy either and gives both Momoa and Merced breathing to flex some of their more serious acting muscles. Sure, there is a couple of fight scenes scattered throughout but they're handled well and they're realistic too. There's stakes in the film too with one false move feeling like it could be a character's last and that's also quite rare these as well.
Is the film perfect though? Not at all. It does have some issues here and there but nothing that detracted from my enjoyment film overall. Sweet Girl is a well acted, well paced action thriller that may have the odd misstep in terms of story telling but I can't deny it kept me invested throughout.
by Edward Laing