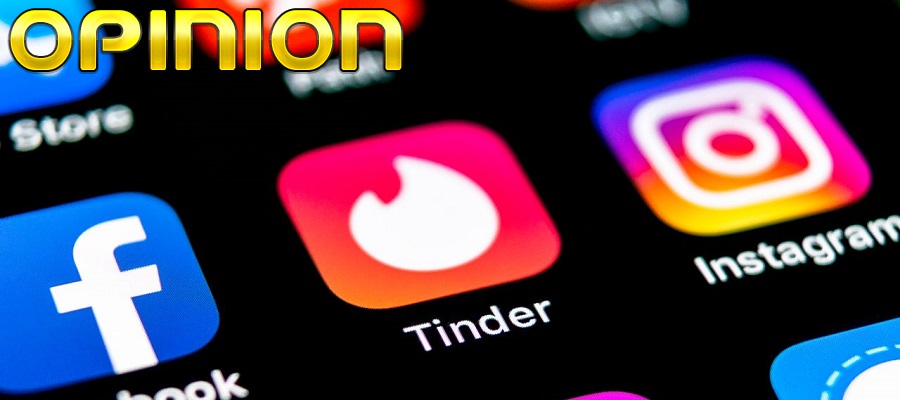 When I left school I wasn't a very confident young man. As a result, I ended up dipping my toe into the world of online dating when the likes of Match and Plenty of Fish were still in their infancy and the entire thing still had a stigma to it because back then it was still seen as this weird, unknown thing and people didn't really know what to make of it and they certainly didn't want to talk about.
Fast forward to 2021 and online dating has become common place – especially after a year in lockdown. Mobile phone apps like Tinder, Badoo and Bumble have not only helped the world of online dating become more acceptable than ever before, it has also made online dating become more accessible.
However, despite the fact that I've used dating sites and apps many times over the years I find myself becoming acutely away of the flaws with online dating as well as the limitations of it as I've grown older.
Now, before you think that I'm just a bitter old man who never had any success please hear me out.
While I may be writing this as a single man in my early 30's, I have had success with online dating in the past but nothing long term has come from it in the traditional sense. I met one of my best friends on Zoosk back in 2009 or so and we're still friends to this day and on top of that I actually met a woman that I ended up engaged to on Plenty of Fish back in 2011 or something. So, I do know the good that online dating can bring but that doesn't mean it can't also the bad along with it.
My main issue does lie with Tinder and the way it has "revolutionised" the online dating industry and while I'm sure many may see Tinder as a force for good, I unfortunately see it as something that could potentially limit your happiness long term.
As I'm sure most of you know, Tinder gives you the ability to swipe left or right on potential matches based on a few images, a short biography and some common interests however, the fact that you need to base your decision on a few images, short biography and some common interests is where the problem lies because whether you want to admit it or not, how well can you really gauge someone with a few carefully selected pictures and 500 character biography.
Tinder itself presents, and promotes, a very, very shallow look into someone's life as they present the best version of themselves in order to attract as many potential matches as possible – just like you do – but what kind of damage are we doing to ourselves by putting these kinds of limitations on our love lives?
Why are happy to accept the use of such a trivial app like Tinder to potentially find the person we'll spend the rest of our lives with? Why are we so ready to accept that our soul mate lives within 20miles of our front door? There's nearly 7.7billion people on the planet and you expect to find just down the road by swiping right on your phone? I'm not dismissing that it's possible, I just find it to be very unlikely.
The problems don't stop there though…
How many people are actually on Tinder to find love and how many are on there just to add another notch to their bedpost? To some, Tinder is a game waiting to be completed and to some it's nothing more than a joke yet over 7million people all around the world are using the dating app on a daily basis.
Furthermore, you need to ask yourself why you're looking for love in the first place? Are you looking for love because you're ready for it, or because you think that now you're 34 and your longest relationship has been with your goldfish you've decided to dive head first into pairing yourself up with another human being because that's what you're "supposed" to do?
In my humble opinion, looking for a relationship should only come when you're ready for it and you love yourself for who you are and what you believe in.
Don't use relationships to try and fill a void in your life or to suit the needs and expectations of society because they'll never work out. All that is going to bring is heartache and regret and misery in the end and above all, no matter what you do, do not change who you are in order to fit someone's idealistic version of who they want you to be. They either love you as you are or not at all – it isn't negotiable.
I'm not saying for a second that Tinder can't work, I know it can. There are exceptions to every rule but what I am saying is not to pull all your eggs in that Tinder shaped basket or they may go up in smoke but you need to be ready for whatever it might bring. You need to love yourself before you can love someone else and ask them to love you in return. You need to be mindful of Tinder's limitations and the shallow experience it provides you. Now that the world is beginning to open again it's time to get out there and see what's possible, not only in love but in life too.
by Edward Laing