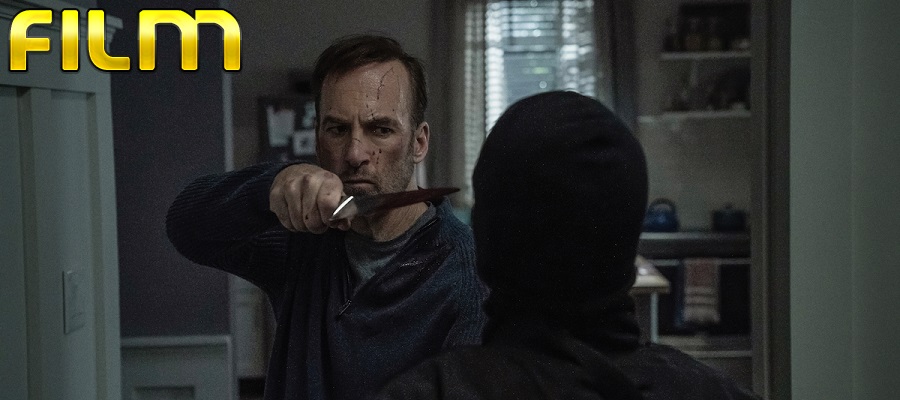 Directed by Ilya Naishuller (Hardcore Henry) and written by Derek Kolstad (John Wick), Nobody tells the story of a mild mannered family man with a mysterious past who becomes the target some pretty nasty Russians after an incident on a bus. Imagine if American Beauty and John Wick had a baby and you'd have some idea of what to expect here.
Starring Bob Odenkirk as you've never seen him before, Nobody has to be in contendership for action movie of the year. It's bloody, it's brutal and it's a jolly good time.
What I love about Nobody is unlike a lot films with an older actor in the lead such as Taken or The Equalizer is that it doesn't take itself too seriously. The film has a humour about it and there's plenty of laughs to be had from start to finish.
Unlike the John Wick franchise, Nobody doesn't spend too much time fleshing out the world and spends more time setting the characters instead. Hutch Mansell (Odenkirk) is a man in his mid-50's who continually goes about his daily grind but it's clear from the outset that he's missing something in his life much like Lester Burnham was in the aforementioned American Beauty. He's unfulfilled and he's just not living life as he'd always imagined it.
One of the most surprising aspects of the film though, is that the situation our Odenkirk's character finds himself in is that it's almost entirely of his own making. A robbery at his home sends Mansell in a downward spiral of self destruction in a way that turns his entire life, and the life of his family upside down. He isn't just an innocent victim who finds himself in the wrong place at the wrong time.
The supporting cast is rounded off nicely with some heavy hitters like Michael Ironside and Christopher Lloyd making an appearance, the latter of which seems to be having an absolute blast on screen, however my biggest issue is the use of Connie Neilson as our Mansell's wife. Neilson is terrific in almost everything she does and is criminally underutilised here. I would have loved to seen her on screen just a little bit more and maybe even get her hands dirty.
While the second and third acts of Nobody are quite action heavy, it doesn't jump straight into the action and actively shows restraint when some opportunities present themselves however once the action does get going it really is spectacular. Both well directed and well edited, the action doesn't feel overly choreographed either meaning there's a sense of dread which each bone crunching sequence.
The character of Mansell is a brawler at heart and this helps in making the action scenes feel raw and unpredictable but maybe more importantly, he always feels to be one wrong move away from disaster so he doesn't feel invincible.
I am curious to see if there's a future here for Odenkirk to reprise this role again in the future. With Better Call Saul coming to an end after its next season, I for one wouldn't mind if he was to return to this universe and give us another couple of entries in what could become a solid franchise. I'd recommend checking Nobody out as it's a highly enjoyable action film and at 90mins it doesn't overstay its welcome.
by Edward Laing