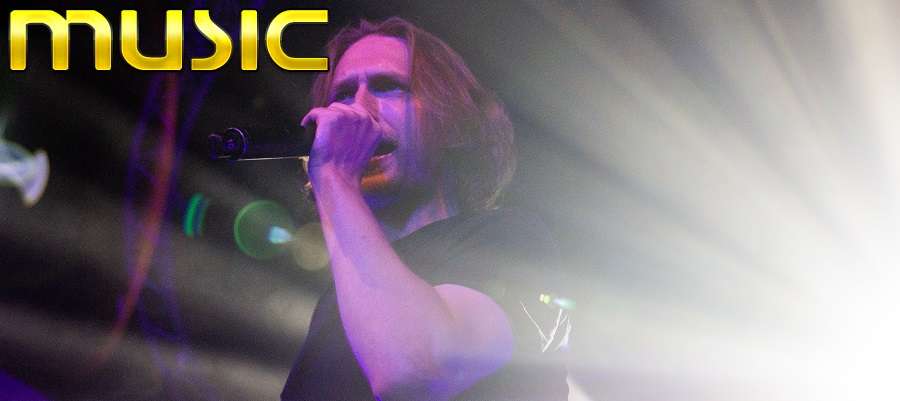 Mason Hill w/ Hollowstar @ The Garage, Glasgow (03/09/21)
After what seems like forever, live music has returned to our lives and Mason Hill are back on the road once again with their friends in Hollowstar, as they embark on what is, to date at least, their biggest tour ever. However Glasgow, their second stop on the mammoth 22 date UK tour, may be the most important the band have ever played.
I arrived at The Garage just as Hollowstar took to the stage. I'd never really paid much attention to Hollowstar before. Sure, I'd heard their name in passing but I never took the the time to go and give them a listen and to be honest I'm glad I didn't.
As first impressions go though, Hollowstar's is up there with some of the best. In case you've never heard of them before, Hollowstar are a four piece hard rock outfit with shades of Black Stone Cherry and maybe a dash of Thunder. Thinking about it, they actually remind of me another band from the UK called Nightvision if anyone remembers them? Simply put, the band showcased strong vocals, killer guitar work and solid drumming but rest assured, they had some cracking songs to back it all up with the likes of Good Man Gone and All I Gotta Say to name but a few.
Following Hollowstar's set, the obligatory bar trips started and the crowd started shuffling about. Despite Covid and everyone rocking a marvellous selection of masks, everything felt normal and it was good to be back. I do ask though, that anyone attending any live event over the next few days, weeks, months etc that you wear a mask if you've been asked.
After about 15mins or so, the crowd started funnelling back into The Garage and what was once about full, was now packed to capacity and as the lights faded and the crowd started to rumble, you could feel it in the air that something special was about to happen.
Mason Hill took to the stage to a thunderous reception and started the show off with strong with No Regret. From the outset the crowd where pumped to see the conquering hometown heroes do their thing but I had underestimated just how into it the crowd were going to be as the band launched into DNA, singer Scott Taylor had the crowd eating out of the palm of his hand as the fans belted out the chorus at the top of their lungs. I think it'd be safe to say that anyone not paying attention to Mason Hill at this point of the night now didn't have much of a choice.
From start to finish the crowd were as unstoppable as Mason Hill themselves, with chants of "Mason Hill" and the immortal "Here we, here we, here we fucking go" brining noticeable joy to the band as they done their thing on stage. Songs like Out of Reach and We Pray translate to a live setting perfectly with Who We Are providing a much needed change of pace before firing straight into the the back half of the set and the crowd showed no signs of slowing down or letting up. Their energy and enthusiasm seemingly transferring to the band as they continued to tear the house down.
Find My Way may be my favourite song that's translated from album to stage as James Bird's guitar tones just sound meatier in all the right ways. Next up was Broken Son and it was around this time my camera man buggered off to the bar never to be seen again. It turns out he actually made it to the bar before headbutting the floor as he went into hypoglycemic shock. Talk about rock and roll, eh?
I think it was just an excuse to skip the band's rendition of Best of You as he's easily the biggest fan of Foo Fighters that I've ever met and while I wasn't hugely fond of the single release of this track, when the band play it live you can't deny they make it sound good and make it their own. They followed up their rendition of Best of You up with Now You See Me, an old school track from all the way back in 2015 and a song I fully expected never to hear the band play again but it was nice to see them dig it out but it still holds up against the album material.
The band finished up their main set with Against the Wall as confetti rained from the sky and it was at this time I thought it best to go and find my missing camera man just in case he'd died in a corner somewhere and I didn't know but the staff at The Garage had taken good care of him. However, nothing could have put a damper on the night's festivities.
The last time I saw Mason Hill perform, they were just starting out and I even think it might have been Matt's first show with the band, if last night was anything to go by they're just getting started. The last time I seen them they were but boys but last night they took to the stage in The Garage and became men and they proved beyond any shadow of a doubt that they belonged up there. Not only am I proud to see how far they've come up until this point, but I'm excited to see where they go from here. Anyone interested in seeing these guys shouldn't hesitate as they will not be disappointed.
by Edward Laing
Images provided by Thomas McLean. Please contact Thomas directly for any queries or enquires by emailing him at thomas@rockfusion.co.uk
Related Articles