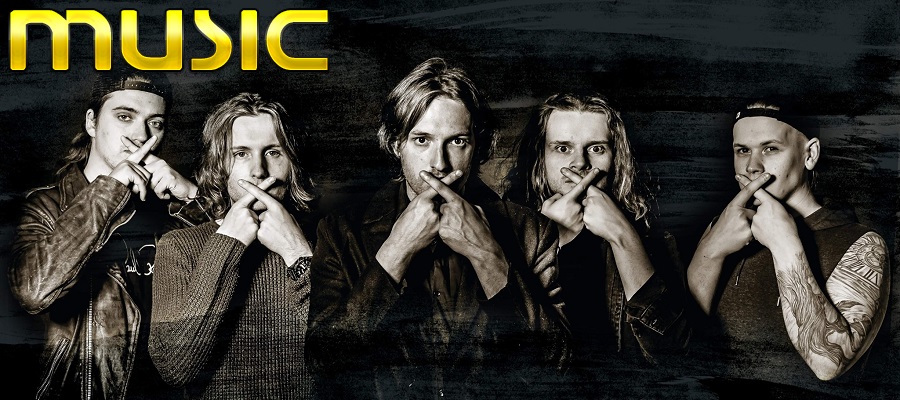 My appreciation for Mason Hill goes back to around 2015 when I saw the band play Wildfire Festival. So, needless to say, I've been waiting on this album for a while now. So long in fact, by the time it was released I had forgotten about it and to be completely honest, it wasn't until someone pointed out to me that Against the Wall had been released that I went looking to give it a listen and I'm glad I did.
While there have been a few tracks released here and there to wet the appetite, as well as the promise of the album being released by Frontiers Records a couple of years ago, this is the first full length release from the band so the biggest questions are was it worth the wait and does it live up to the hype?
The album opens with Reborn, a nice little intro track that sets the stage for the thunderous No Regret which hits you in the face like a tonne of bricks. Title track Against the Wall and DNA are stand out tracks for myself but in reality there isn't a bad track to be found here at all my biggest gripe is that the album could have been a little longer with another track or two but isn't being left wanting more kind of the point?
Who We Are is a nice change of pace as well. Just as I start thinking Against the Wall is going to be all out rock anthems from start to finish, I'm given a nice little ballad to shake things up a little. Find My Way, Hold On and Out of Reach give us some more of the good stuff before we close off the album with the spectacular Where I Belong before closing on a reprise of Reborn.
Mason Hill know who they are and they've formed a strong identity with this release and setting themselves up nicely for a follow up down the line. Even if you're not convinced to lay down your cash to pick this album up, any rock fan owes it to themselves to check it out on Spotify or Apple Music. Against the Wall shows why Mason Hill have had such hype about them over the last few years and hopefully 2021 will allow touring schedules to resume without delay and let the band capitalise on the success of this release.
by Edward Laing