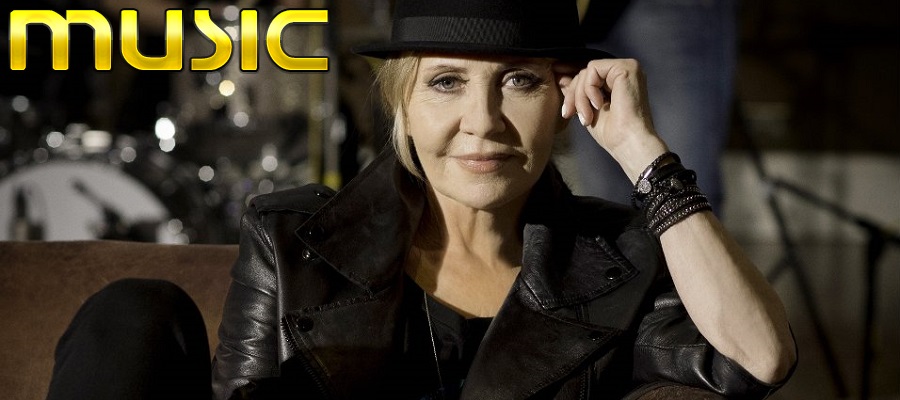 I can't remember a single point in my life when I didn't know who Lulu was. Since the 1960's, she has become such an integral part of pop culture that you'd be hard pushed to find anyone that doesn't know Lulu's music in some form or another.
However despite her longevity, Lulu has never quite managed to escape the shadow cast by the early success she garnered at the start of her career and most people out there would struggle to name anything she's done after 1980.
As a result, I think anyone, who hasn't deliberately gone out their way to keep up to date with Lulu's career, would be surprised to hear that not only is that career not over, but it has been revitalised and rejuvenated with the release of her new album.
Making Life Rhyme is Lulu's first studio album in ten years and is nearly all the songs, with the exception of two, have been penned by Lulu herself.
Despite being in the music business for 50 years now, Lulu's strong soulful voice that she is so well known for hasn't gone anywhere and if anything, sounds better than ever now that there's some life experience and emotion behind the songs that are on offer here.
The album opens with Faith In You, a catchy pop number with made whole with the addition of some funky guitar work. As album opener's go, it certainly does the job at catching my attention. Its a track that was born to be played on the radio but the truth is, I can say the very same thing about pretty much every track on here.
From start to finish Making Life Rhyme feels like an album made of chart topping hits. It's sounds like the greatest hits album that never was but with the added benefit of being fresh and new and exciting from the outset.
Every Single Day sounds like a track that could have been released at the height of Lulu's career. It has that classic sound to it that fans of old will be familiar with while the modern production values will help appeal to the newer fans that this album is sure to bring to the Lulu family.
If you're looking for something a little on the softer side then Cry is the song for you. It is a stunning track and easily one of our favourites as it helps display both the softer side of Lulu's vocal ability, but it's also a track which allows Lulu to wear her heart on her sleeve in a way that's rarely been seen throughout her career.
With Lulu taking up the mantle as songwriter here, Making Life Rhyme quickly becomes her most personal album to date and with that personal touch, it also becomes the album the album that gets the most out of her stunning voice as there's a story behind every lyric, every line, personal to her that you just don't get when you sing someone else's songs.
Not all the tracks here are penned by Lulu though. Have you ever wondered what would happen if you combined Lulu with Jimi Hendrix? No? Me neither, but I know because there's a truly remarkable cover of Angel to be found on here that I'll admit, as a Hendrix fan, eclipses the original in almost every way imaginable.
The whole album sounds like something written in the 70's and recorded in the present and is sure to appeal to both fans of old and new alike and it proves that sometimes, the best truly is yet to come and in the case of Making Like Rhyme, the best is here.
by Edward Laing