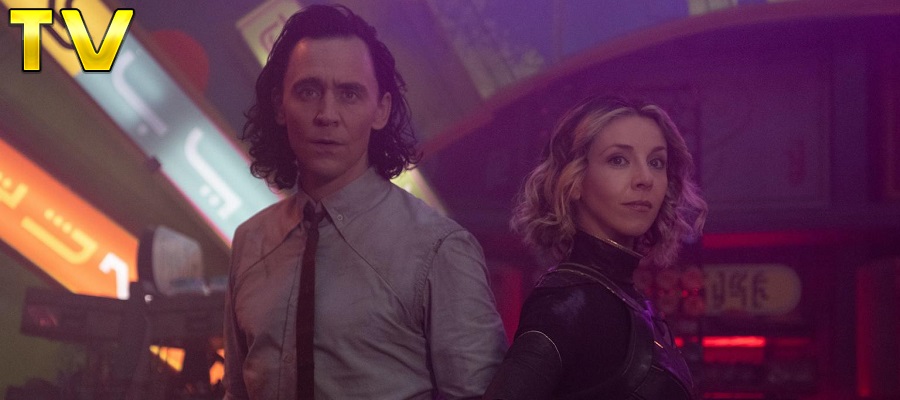 Unlike the previous two Marvel Cinematic Universe shows on Disney Plus, Loki has already been confirmed for a second season and with how things end and are set up at the end of season one, season two can't get here quick enough.
Loki picks up and follows the titular character directly after his escape with the Tesseract during the events of Avengers: Endgame but the God of Mischief is quickly apprehended by the TVA for his crimes against the sacred timeline after his escape causes the formation of a branch reality. The TVA (or Time Variance Authority) are basically who, without going into spoilers, are a group of time travellers who police the timeline to avoid the kind of splits in reality that the Ancient One warned Professor Hulk about in the Avengers: Endgame.
Opening with a title card that reminded me somewhat of The X-Files for some reason, Loki starts strong with two episodes that effectively serve as an exposition dump before we dive head first into the show's main plotline. However, the show is crafted in such a way that you're never bored by what you're being told and I think that's down to the mesmerising performance of Tom Hiddleston.
Through episodes three, four and five we're then treated to maybe some of the best television Marvel has produced since they started their venture into making shows for Disney Plus with twists and turns all over the place to the point I had absolutely no idea how things were going to pan out. To say the show became truly unpredictable would be a massive disservice to the writers and what they achieved here.
Without mention of spoilers, I'd also kick myself if I didn't take time to make special mention to Sophia Di Martino for her portrayal of Sylvie in this show. I had never come across Sophia before in anything and found her to be a breath of fresh air that not only kept our main character on his toes but she also frankly helped carry the show and make it as special as it was.
However, as much as I enjoyed the journey that Loki took us on during this six episode run, I can't help but feel a little disappointed in how all wraps up and what follows be considered a spoiler so you have been warned… Loki feel it exists purely to function as setup for Spider-Man: Far from Home, Doctor Strange and the Multiverse of Madness and Ant-Man and the Wasp: Quantumania as well as the next season of the show. In the end, Loki came across much like Avengers: Age of Ultron did back in 2015 in the sense that it seemed to be too focussed on setting the future it forgot to pay attention to the story it should have been telling in the first place.
As a wise man once said though, life is a journey and not a destination and so too is the first season of Loki. Taken as a whole the good of the show far outweighs the bad and the journey throughout those six episodes we've been given thus far are quite the journey and a frankly unforgettable one at that.
by Edward Laing
Related Articles