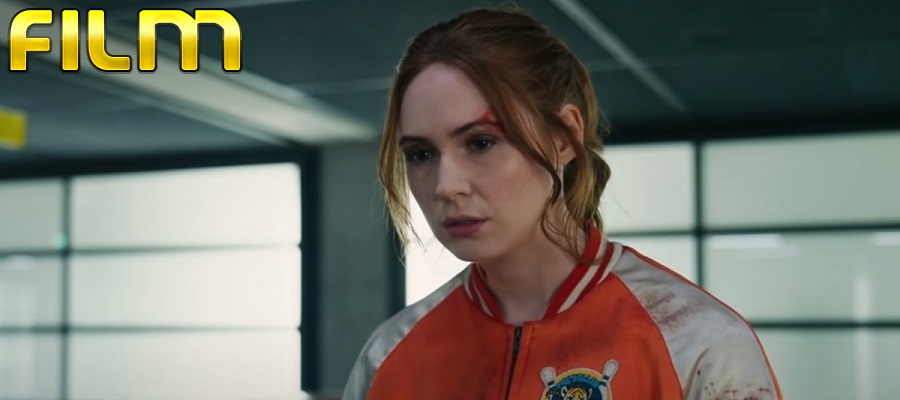 Despite being released on Netflix in the United States back in July, only now are we in the UK able to finally see Gunpowder Milkshake despite two of the film's top stars being from our tiny insignificant little island. Yes, I assume the cinema release in the UK is a way to both capitalise on the star power of Karen Gillan and Lena Headey in order to maximise profits, but this unbalanced release structure that we've been seeing throughout the year needs to stop.
Luckily, as was the case with Nobody back in June, Gunpowder Milkshake was worth the wait despite the fact I'd already seen the film dissected across a multitude of websites all over the internet.
Anyway, the film sees Scotland's own Karen Gillan take the lead as a gun for hire who develops a conscious when she comes across a young girl being held for ransom. Soon afterwards and as a result of her actions at the start of the film a bounty is put on her head and she's hunted down by an army of thugs with the little girl along for the ride. Unfortunately, Gunpowder Milkshake is hardly an original concept and I could easily draw a comparison with a number of well known films that you've likely seen over the years but the thing is with this one, it does it in such an interesting and entertaining way that you really don't care all that much.
As one would expect with a film of this nature it is violent but opposed to the hyper realistic violence you see in a lot of films these days, Gunpower Milkshake comes across as more stylised and is often exaggerated for comedic effect. As strange as it may sound, if I was to compare the violence and tone of this film to something like Kick-Ass or Kingsman: The Secret Service rather than a Léon or John Wick.
The only real negative I have with the film is that I would really have liked to have seen more from Chloe Coleman and to have seen her character fleshed out a little more. I think she done a really good job starring alongside Dave Bautista in last year's My Spy and I think she has a bright future ahead of her and to be quite honest some of the film's funniest moments came as a direct result of Karen Gillan's interactions with the youngster.
I think Gunpowder Milkshake is a decent watch, and while it may not be suitable for the super young, there's a lot of enjoyment to be had here so I think a lot of people will get something out of this one. It is a little disappointing that it hasn't been released on Netflix in the UK meaning you'll need to head along to the cinema or give it a watch on Sky Cinema but either way, I'd recommend adding this one to your watch list.
by Edward Laing