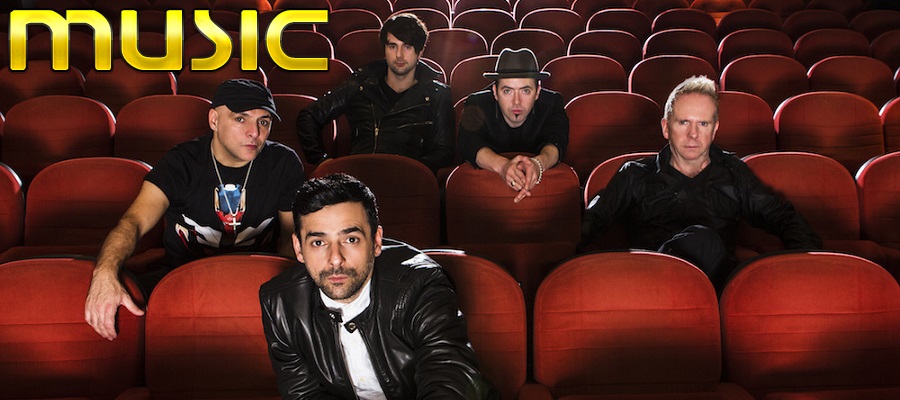 Glasgow rock legends Gun are back with their new album Frantic. Set to for release on 23rd March, Frantic combines the very best of what Gun have to offer, puts it in a blender and takes the band in a new, exciting and fresh direction.
For me personally, 2012's Break the Silence was a fantastic album and one of my favourites of the year, (second only to H.e.a.t.'s Address the Nation) but it failed to peak the interest of some Gun fans who thought that perhaps the band had abandoned their rock roots in favour of a more commercial sound.
While Break the Silence was a departure of what had come before, like Frantic, it gave the band a fresh new sound and took them in a new direction that favoured Dante Gizzi's vocal style and was a huge step forward for them as it laid the groundwork for their second run at taking on the world.
With Frantic, what the band have done is take the rock sensibility of yesteryear as well as some fresh and unexpected elements before bringing them together for what is possibly the best album of their career so far, and one that is sure to please fans of old and new alike.
The album opens with Let It Shine, a feel good rock number with a gospel twist that's sure to get you singing along in no time. I can already picture myself driving along with the sun out, the windows down and the stereo up. With an upbeat tempo, some killer guitar work and brilliant sing along chorus, Let It Shine is a great opener.
Next up is Labour of Love which to me sounds like the good old fashioned Gun rock numbers I grew up with but taken in a new, modern direction with some pop sensibilities not too far removed from Dante's days with El Presidente.
Our Time and title track Frantic are a little slower paced that helps showcase Gun's variety as a band and help solidify the fact that they're much more than just a straight forward rock band which they're often labelled as.
Seraphina makes a reappearance here which is a nice little surprise because quite frankly, it was probably the only redeeming quality about 2009's Popkiller. Not only is the song better realised from a production point of view, but the fuller sound to it this time around helps elevate the song as a whole. And, to be brutally honest, the track also lends itself amazingly well to Dante's vocals when compared to Toby Jepson.
As anyone familiar with Gun will no doubt already know, they've shared the stage with some of the biggest acts in the world. From The Rolling Stones, Simple Minds to Bon Jovi to Def Leppard, Gun have seen and done it all, but unlike the music icons they've shared a stage with, Gun have shown an ability to grow and move with the times in order to keep things fresh for both themselves and their fans and Frantic is a perfect example of that fact.
To me, this may be the best album Gun have ever released. There's not a weak track to be found anywhere. Each song is as good and as strong as the one before and all of them would fit perfectly into a live set or a greatest hits compilation. Frantic is ten tracks of pure musical enjoyment.
by Edward Laing