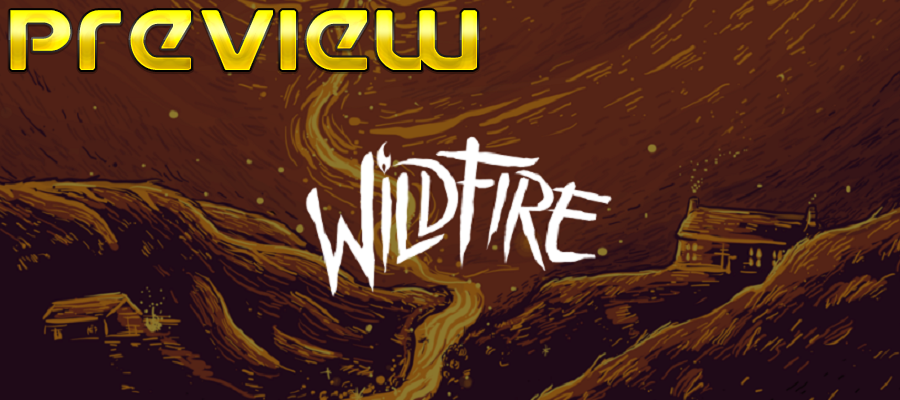 I haven't been to Wildfire Festival in a few years now due to work however I can honestly say that while it may not be the biggest festival out there, it was consistently one of the best. Without meaning to sound like a hipster, I was at the very first Wildfire Festival back in 2012 when it was called Les-Fest and was being headlined by the likes of Attica Rage and Evile before a venue change 2014 and a rebranding in 2015.
Now, with the way 2020 turned out, I am so glad to see Dave Richie and his team bring the festival back that many of us have grown to know and love. However, I must be honest when I tell you I haven't yet been to or seen the latest venue for the festival, the town of Wanlockhead. Wildfire Festival is a wonderful little family friendly event and it was always the highlight of my summer.
Wanlockhead is the highest village in all of Scotland and sits a colossal 1,500 feet above sea level and is nestled neatly in the middle of Dumfries and Galloway making it a breeze to get to from either Glasgow or Edinburgh and its only about 20mins off the M74 for anyone traveling up from England.
Tickets for the event £65.00 for a weekend ticket and anyone who bought a ticket for either 2019 or 2020 are able to roll their ticket over to this year's event which is nice. Should you already have purchased a ticket for either 2019 or 2020, please check your emails for an update on the event. This is one of the best value for money festivals out there and a must for anyone looking for something a little different.
But, the biggest question when it comes to any music festival is what's on and who is playing? Well, sit back and relax as we break down our Top 5 acts to see and this year's Wildfire Festival.
01. Trucker Diablo – Hailing from Northern Ireland, these hard rockers are the Saturday night headliner and are a band not to be missed. Their live shows are good old fashioned balls to the wall rock and roll and they'll undoubtedly leave a lasting impression on anyone who sees them.
Check them out if you like Black Stone Cherry, Nickelback or Ricky Warwick & the Fighting Hearts.
Essential Listening: Rise Above the Noise album.
02. Liberty Lies – My love for Liberty Lies goes way back to 2012 when I saw them blow the roof off of the O2 Academy in Glasgow when they opened for Shinedown on their European tour. Since then, the band have managed to garner themselves a loyal following but in my opinion they really should be bigger than what they are.
Check them out if you like Shinedown, Halestorm or Alter Bridge.
Essential Listening: It's the Hope That Kills You
03. Empyre – After capturing the attention of the likes of Kerrang! and Classic Rock, Empyre are set to take the world by storm, hopefully sooner rather than later. Don't forget though, if miss Empyre at Wildfire Festival, they'll be touring the UK later in the year supporting Mason Hill.
Check them out if you like Mason Hill, Cage the Gods or Those Damn Crows.
Essential Listening: Self Aware
04. Jack J Hutchenson – Another fine example of blues rock done right. With his timeless blend of classic and blues rock with a southern twist that delivers sing out loud melodies that'll have even the grumpiest of festival goers tapping their foot. Crunchy guitar tones, vibrant solos and gravely vocals combine to make a sound as timeless as rock and roll itself.
Essential Listening: Who Feeds the Wolf?
Check him out if you like The Answer, Bonafide or Buffalo Summer.
05. White Raven Down – Admittedly these guys are new to me but from what I've heard so far, I'm excited. While they may be a little heavier than the previous entry on this list, they are by no means any less worthy of your attention even if that isn't normally your thing. White Raven Down show a lot of promise from what I've seen and heard so far and I have a sneaky suspicion they'll end up tearing the house down before it's all said and done. Don't let these guys pass you by.
Essential Listening: Conspiracy
Check them out if you like Stone Sour, Attica Rage or Godsmack.
Remember, by no means is this is a be all and end all list of bands and artists to check out at Wildfire Festival 2021 but rather just a small selection of our top picks and I'm sure every act booked will deliver a festival worthy performance that you'll be talking about for years to come.
by Edward Laing