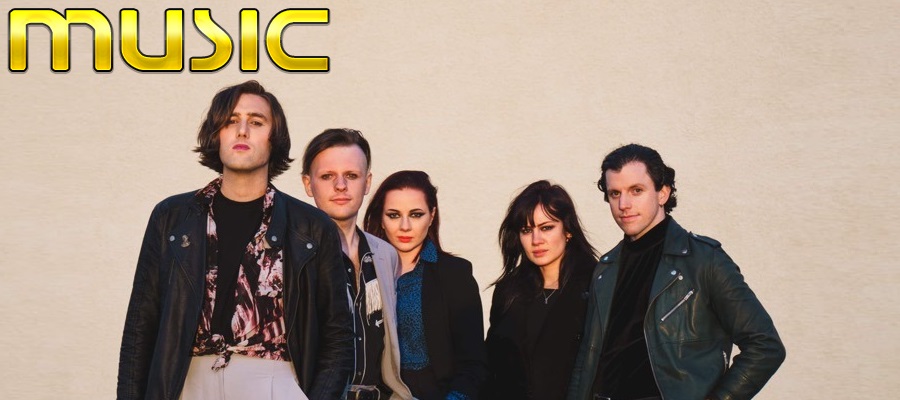 Firstly, yes I do know this album came out like a year ago but I only actually find out about it on Friday when I was sent the video for the band's cover of Peremen.
Hailing from Dundee, Echo Machine are a blast of 80's inspired synth-pop with a modern twist, up to date production and a mix musical styles that really come together to give this feeling familiarity from something that is entirely fresh and unique.
From the rip roaring opener of Less Alone to album closer, When They Come, we are taken through the album at a breakneck pace as we move from track to track with barely enough time to absorb this electronic assault on your senses. Only two tracks on the album make past the 3min mark with the rest coming in comfortably below that leaving us with an album which is a little over 30mins in length.
While length alone is by no means enough to either condemn or commend an album, especially one of this style and quality, we reach the end before I was ready for it to end. However, when you have tracks such as Chameleon and Drug of Choice combined with the high production values found on Instant Transmissions, it really is hard to find flaw with anything else.
One thing I would like to draw attention to though is the vocal work of singer Gary Moore. To me, Moore comes across as being very Brandon Flowers(ish) in his vocal delivery and its an element of the album I really liked, despite the fact it took me a couple of days to hit that particular nail on the head.
Another thing that I'd like to mention on a more personal note, and to be honest the whole reason I was sent their video to begin with, is the inclusion of both Hannah and Heather McKay in the line-up who confidently take on the duties of drums and bass respectively. Both are tremendous talents and a wonderful addition to any band so I'm happy to them flex those musical muscles once again.
Instant Transmissions is an interesting album though as it possibly gets better the louder you play it and while I admit this style of music is by no means my area of expertise, if I needed to describe Echo Machine to anyone I'd have to say they sounded like the love child of Depeche Mode and Kraftwerk with a modern sensibility, and there's just a little hint of Muse in there as well.
One thing is for certain though, as good as the album is and as good as it makes me feel, I think the best place to experience it will be live. Somewhere dark and smoke filled with cheap booze, sticky floors and a cracking PA system. Go check these guys out and I'll see you on the dance floor.
by Edward Laing