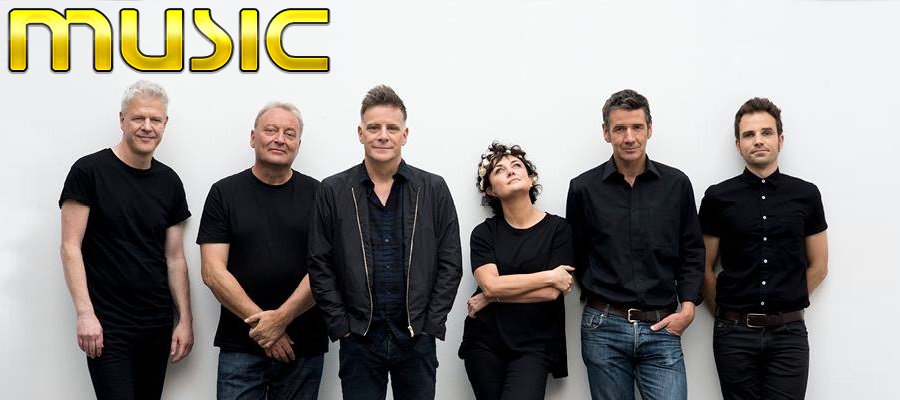 The term "legends" is thrown about far too often these days but when describing Deacon Blue, you'd be doing the band a disservice if you didn't utilise it. The band have been going strong since since 1985 and are as popular now as they have ever been. Yes, there's been hiccups, break-ups and line-up changes along the way, but that's to be expected, however Deacon Blue have transcended generations and become legends along the way.
Now, with the release of Riding on the Tide of Love and a slew of tour dates set for later in the year Deacon Blue are once again at the forefront of everyone's mind. I was a huge fan of the band's previous release, City of Love and Riding on the Tide of Love serves as a nice little companion that that album. Maybe, in another time the two would have made a wonderful 2-disc set but with digital being the most popular medium and the world recovering from Covid I'm just happy to have new music.
We open on title track, Riding on the Tide of Love. A slow burn track that never hits that sing out loud moment I was hoping for and while it's by no means a bad song, it is perhaps a little misused as the opening track of a new release. Next up though we have She Loved the Snow and Nothing's Changed. She Loved the Snow is perhaps best left alone as it never really clicked with me but Nothing's Changed really does start to let that Deacon Blue spirit shine through.
Look Up in particular a beautiful song which is sure to please the fans of the band's softer side and Not Gonna Be That Girl is perhaps my favourite track of the album as it feels more like the classics that I grew up with.
Slower in tempo and a more deliberately paced album, it really does help make the most of its 30min runtime and sucks you in as that Deacon Blue magic starts to take hold. And yes, while this may only 30min it's an in and out affair which achieves exactly what it's set out to do and that's be a companion piece to the aforementioned City of Love and as such it doesn't overstay its welcome.
What makes this little album even more of a marvel is the conditions in which it was made with the band going into the studio one by one to record their parts separately due the restrictions of the pandemic. So production wise, I can't fault this album in the slightest and you'd never know that it wasn't recorded using more traditional methods. I have heard albums in the past that have felt somewhat disjointed when the full band isn't present in the studio but clearly Deacon Blue have a single unity and driving force to help keep the creative ship steady.
Perhaps not the best release on it's own merit, Riding on the Tide of Love is a fantastic addition to City of Love and the band's catalogue as a whole. Riding on the Tide of Love is a beautiful collection of songs that fits right at home with everything they've done in their career thus far but it'll never hit the heights of of some of their early work and as a result it may disappoint anyone dipping their toe in the water expecting something along the lines of When the World Knows Your Name.
I'll openly admit that at this point, Deacon Blue may be past their best but truth be told they're still better than most.
by Edward Laing