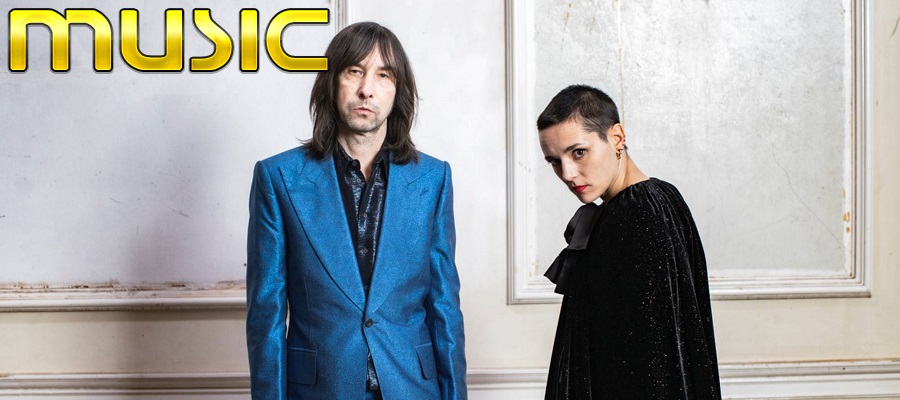 Bobby Gillespie (Primal Scream) and Jehnny Beth (Savages) may seem like an odd pairing but they've come together to release Utopian Ashes, one of the most original and musically interesting albums I've heard in a while. However, as we all know, originality alone isn't always a recipe for success and with so much material out there to choose from, is this collaboration album really worth your time?
It has probably been said before by smarter, more intelligent people than me but the pairing of Gillespie and Beth sounds like a risky and out of left field pairing, but in my head at least it also sounded like an incompatible one however it didn't take Utopian Ashes long to prove me wrong in that regard.
The album opens strong with Chase It Down which sets the tone perfectly for what's to come as it showcases the vocal ability of both Gillespie and Beth as well some truly wonderful guitar work. English Town, which features some amazing piano work, isn't so much a dip in quality as opposed to a dip in momentum and it is left to the album's lead single, Remember We Were Lovers, to get things back on track.
Your Heart Will Always Be Broken is perhaps the standout track for me clocking in at just over 6mins it is the perfect showcase of what exactly this album is whereas Stone of Silence sounds like it belongs on another album entirely whereas Living A Lie is a strange combination of spoken word and a Primal Scream-esque chorus which strangely works despite the strange structure.
Bobby Gillespie and Jehnny Beth perfectly compliment each other vocally and the musicianship on display really is second to none but describing what Utopian Ashes sounds like in all honesty is a difficult task as I've never heard anything quite like it. From start to finish the album comes across as a strange blend of country and 70's infused rock with a dash of Americana and a pinch of the UK indie scene and there's even a little soul in there for good measure and while it all combines to create something truly special that, in all honesty, it doesn't combine to create anything particularly memorable.
Utopian Ashes isn't an easy album to listen to and is as far removed of a commercialised release as you can probably get and I think while a lot of musicians will find something to sink their teeth into on a more technical and song writing level, the general public may find it a little harder to digest and to be honest, as beautiful as the album is I really don't see myself digging it out again in a hurry.
by Edward Laing