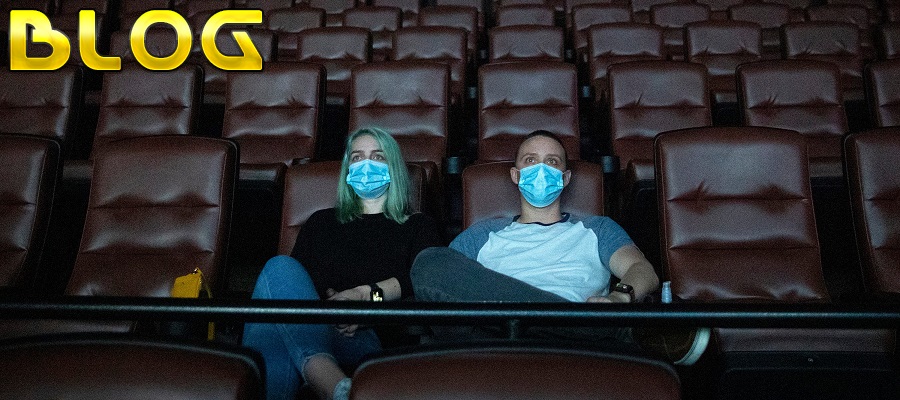 The last time I set foot in a cinema before the first lockdown was when I went to see The Rhythm Section at the end of January 2020. I enjoyed the film a lot more than most but it didn't last long on the big screen before being ushered out to make room for whatever new release came out the week after. If you had told me back then that I wasn't going to set foot in the cinema again the rest of the year, there was no chance I was going to believe you but as we all know that's exactly what happened.
Fast forward to over a year later and our cinema screens are beginning the road back to normality. I've been to see a couple of films like Spiral: From the Book of Saw and A Quiet Place Part II .The funny thing is though, I had written a previous blog entry about my experiences during lockdown and how even though I did miss the cinema, I wasn't planning on jumping back into it straight away.
However, one afternoon I popped along to see Those Who Wish Me Dead for no other reason that it looked alright and I had nothing better to do that day. It was a strange feeling to be back in a dark room with other people. Obviously the screenings aren't being filled to capacity due to current government guidelines but those first few minutes in the cinema when the lights dimmed did feel a little odd.
I would never use a word like anxious to describe how I felt but there was a feeling of uneasiness at first as I wasn't really sure what to expect. I had yet to have either dose of my vaccine at the time and although most of the people in the cinema were a little older, there was a group of about half a dozen teenagers that did get my mind going a little bit.
What if one of them has it and doesn't know? What happens if I catch this thing? These are thoughts that had never entered my mind in the last year, I didn't really care too much but once I was in a confined space with people I didn't know, I was giving up control of my situation and that's not only something I'm not used to happening, it's something I actively try and avoid. Maybe I'm a bit of a control freak, who knows?
Once the film started playing though, my mind went blank and I was transported into another place and another time. Film has always been an escape for a lot of us, a way to lose ourselves in someone else's story and forget about our troubles and now I find that to be truer than ever before.
I'm glad I can see films in the cinema again where they belong. Films are made to be seen in the big screen, not on a phone or a tablet and no matter how good a TV you have, your sound system is never going to compete with the cinema experience.
While you may not feel comfortable right now, I do urge anyone who is a fan of film to head back and show support to your local cinema. I didn't truly realise just how much I missed going until I was back in there again but no matter how much I enjoyed being back, I refuse to end this article though without saying a massive thank you to everyone who is back at work after so long away and letting us once again lose ourselves in the stories being told on the big screen. Without you, there would be no cinema. It doesn't matter if you served my popcorn, scanned my ticket or showed me to my seat, you're the reason this industry is back again.
by Edward Laing
Related Articles