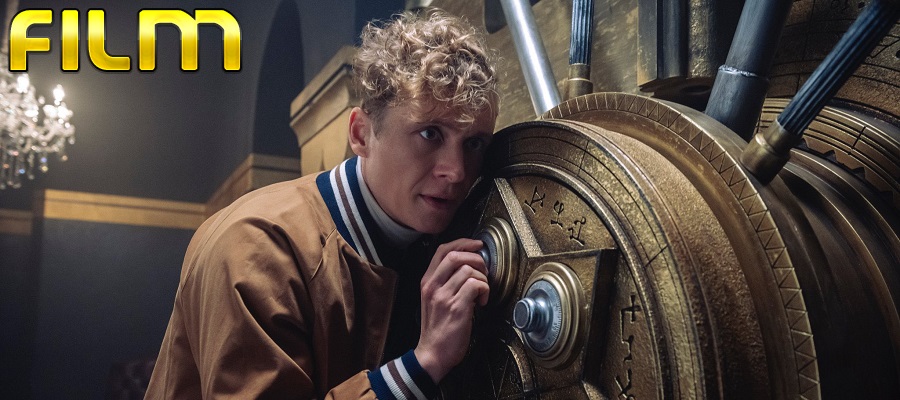 Army of Thieves sees the return of Matthias Schweighöfer as everyone's favourite safecracker from Army of the Dead although this time, Matthias also finds himself in the director's chair in this predominantly zombie free prequel to the Zack Snyder film that was released over during the summer.
Serving as an origin story for safecracker, Dieter, Army of Thieves is a very different film from Army of the Dead meaning anyone here looking for more zombie slaying action or a furthering of Dieter's arc from the original film in the series may be left disappointed.
From start to finish, this is a heist film focussed on the art and thrill of cracking some of the world's toughest and most infamous safes while also giving some much needed character development to Dieter himself, his life, his history and his motivations.
The less you know about the plot the better I'd say as, with the exception of the link to the Snyder helmed film from a few months ago, I went into this one fairly blind and ended up absolutely loving it as a result of just having zero expectations of what the film had in store for me.
One thing I will argue in regards to Army of Thieves when compared to Army of the Dead is the cast. A smaller, tighter cast with less attention to mindless zombie slaying violence gives these characters time to shine and time to feel like living, breathing people and while I don't think anyone would really argue that Matthias Schweighöfer steals the show in the lead role, this film is as much a showcase for Nathalie Emmanuel's talents as she utterly shines in her performance proving once and for all her talent is completely wasted in the likes of The Fast and the Furious.
Army of Thieves is a very well directed film as well and to be honest, it outshines almost everything else I've seen this year in regards to that with the exception of maybe Dune, A Quiet Place Part II and No Time to Die. Matthias Schweighöfer is a truly amazing film maker and I cannot wait to see what else this guy brings us next now that his talent is known to the world.
by Edward Laing
Related Articles