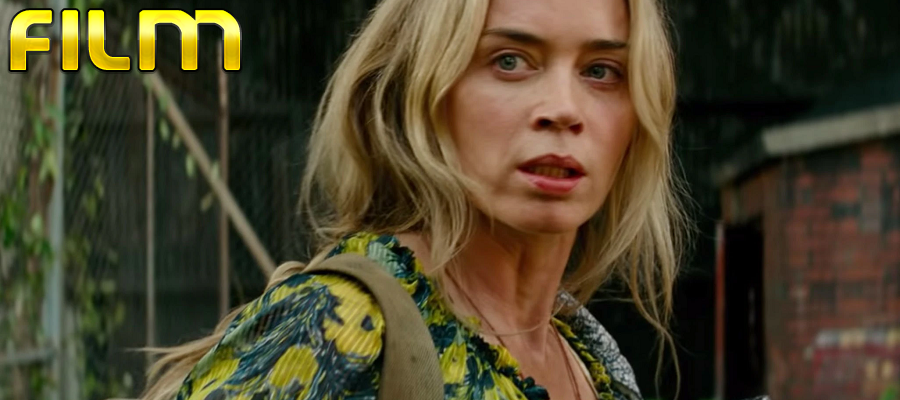 When A Quiet Place originally released in 2018 I don't anyone could have predicted just how good the film was going to be. Personally, I stupidly dismissed it based solely on the fact that I didn't know who John Krasinski was at the time but once I finally got around to watching it, I was completely blown away.
Now, one year after it was originally scheduled for release, A Quiet Place Part II is finally upon us. But the question is, is it a worthy successor to the original or just another superfluous sequel made by Hollywood to cash in on the name recognition of the first?
In my opinion, A Quiet Place Part II is better than the first and manages to stand as part of that elite list of films that somehow manages to surpass all expectations by outshining the original in every conceivable way.
John Krasinski is back on directing duties this time around as well as being credited as the sole writer and he does an amazing job in expanding both the story and the world first introduced in A Quiet Place. The film itself may be bigger and bolder, but it still has the same heart of the original. The film is editing superbly and the sound design on this film is some of the best I've ever come across.
Returning in front of the camera are Emily Blunt, Noah Jupe and Millicent Simmonds who once again shines as the standout member of the cast. However, the inclusion of Cillian Murphy was something that I wasn't sure on when he's first introduced, but his performance and delivery helps elevate the film to an entirely new level and working along side Simmonds helps to bring out the best in each actor's performance.
I'm not one to normally feel something for the characters on screen, but A Quiet Place Part II had me on the edge of my seat urging the characters forward like no other film ever has before. Maybe it was the return to the cinema after a long absence that done it, I don't know but there's something special about this film that just sucked me in from start to finish.
I won't be spoiling any of the main plot here, but I will mention the opening of the film shown in the trailer which showcases a pre-apocalyptic world and as much as I'd love to see another sequel in this world, I'd also love to go back and see the downfall of mankind and see the events that lead us to A Quiet Place. There is so much more of this that has world yet to be explored and I would love to see more of it.
Over the past couple of weeks I've seen John Krasinski state that A Quiet Place Part II was made for the cinema experience and while normally I'd put this up to clever marketing, in this case it is absolutely true. If you are remotely interested in seeing this film, go and see it in the cinema. You will not be disappointed.
by Edward Laing